By Andy Gale
As you walk the docks at this year's Festival, take a look at the 83-foot schooner Destiny, the 44-foot sloop Inca, and 49-foot M/V Riptide—boats repaired or retrofitted by the Port Townsend Shipwrights Co-Op.
A Unique Business Model in Marine Trades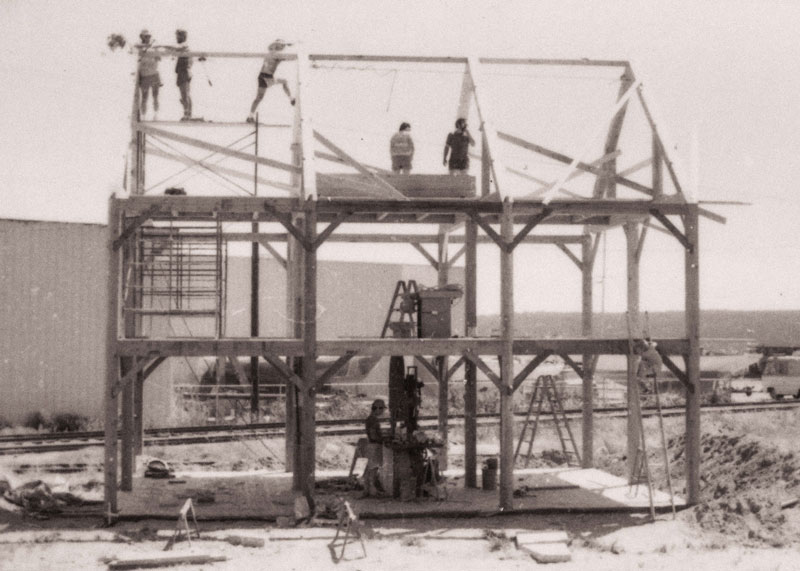 In 1981, a unique business ownership model in the marine trades arose when a few shipwrights joined together to buy a ship saw. That collaboration became the Port Townsend Shipwrights Co-Op (Co-Op) which is now the largest single employer in the Port Townsend maritime industry, with more than 50 employees and 12 owners.
The twelve owners get paid hourly like the rest of the company, later sharing profits based on hours worked.
"We are employees, but we are also the board," says co-owner Pete Rust.
Having twelve owners could risk redundancy and a dilution of profits, but the owners cite their diversity of skills, shared responsibilities, and collective problem solving as added value to their customers and a strategic advantage for the business.
"Our ownership represents decades of experience in all aspects of marine trades," notes Rust.
"Boat projects can bring complex challenges. The advantage of having so many owners is that we all support each other. We collaborate on many ideas. We come out with better solutions that way," says co-owner
Brad Seamans.
Co-Creating An Ecosystem of Marine Trades
The Co-Op's owners frequently attribute their success to what they call an 'ecosystem' of marine trades businesses in the Port Townsend area. Within the ecosystem, services range from structural woodworking to metal fabrication, from spars and rigging to interior design and finishing, among many others.
"The close proximity and blend of skills among the businesses create an environment where a boat may come into town for a sail fitting and the owner gets connected with another business for some mechanical work. This is a real win for the boat owner and a win for all of the related businesses," says Rust.
So important is this ecosystem of marine businesses that, upon learning sailmaker Carol Hasse wanted to retire after 41 years in the business, the Co-Op owners decided to buy Hasse & Company Port Townsend Sails to preserve the business, the jobs for employees, and the business opportunities the sailmaker's customers regularly bring to the Co-Op.
"We are preserving that aspect of the local trades, but also adding it to our skill set," comments co-owner David 'Griz' Griswold.
A Sense of Community and Family
The growing diversity among the Co-Op owners and employees builds a spirit of community.
"We are like family," says co-owner Chris Brignoli. "We work together in the interest of helping each other. We hang out together after work and on breaks, sometimes vacation together, mountain climb, scuba dive, sail, watch movies together. We are there for each other."
"I see all of our team as leaders both in our work place as well as in our local community," adds Brad Seamans.
Where People and Wooden Boats Thrive
So as you look at these boats the Co-Op has touched, think of the collaboration of people behind that skilled work, the ways these diverse trades fit together to create or repair a boat's beauty and function, and the unique business model that supports a growing community of people and wooden boats.
"We hope to set an example of a group of people coming together to create an organization for many people to thrive in," comments co-owner Matt Henderson.
This year the Co-Op celebrates its 40th year of continuous operations.
Andy Gale is a freelance writer. He has built three wooden boats. www.argale.com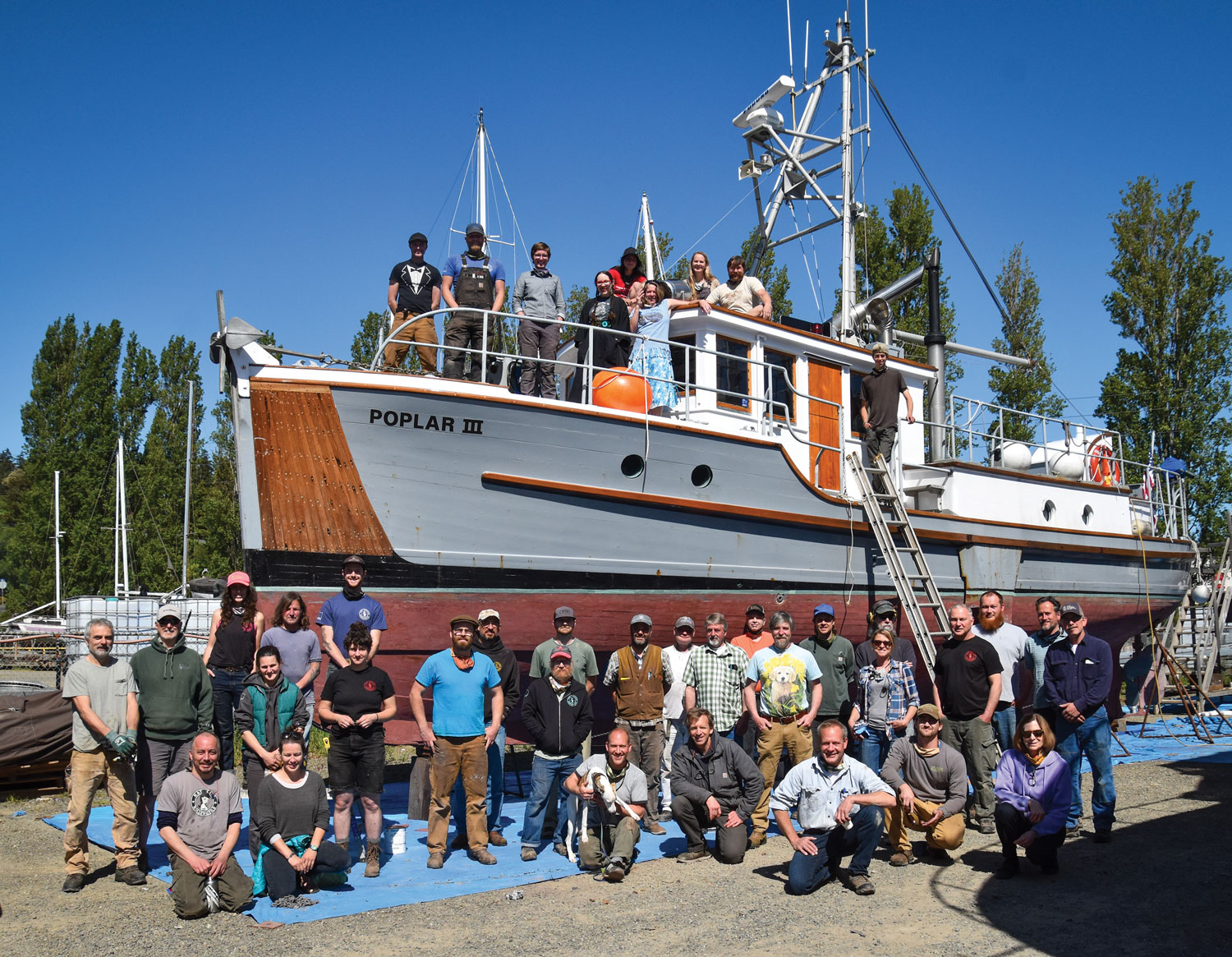 Photos by Shipwrights Co-Op