Kids 12 and under—always free!
The Wooden Boat Festival is a place for kids of all ages to find their next big adventure! It's a festival for whole family… Build a wooden boat, tour the harbor, explore the tall ships, row a rowboat, see the plays, sing sea chanteys, dance to the live music at the main stage, go on a pirate treasure hunt, and more—kids love the Wooden Boat Festival!
Kids' Boatbuilding
Kids Cove | Fri & Sat 10-5 PM, Sun 10-4
A perennial favorite and right of passage for all kids! Kids of all ages can design, build, rig and sail away with their own small wooden boat. Select a hull, a mast, some sailcloth, and before you know it, life slows down while you help hold a nail, and share the joy of building a boat! Then take the boat to the water to enjoy the sweetness of kids playing with boats on the water.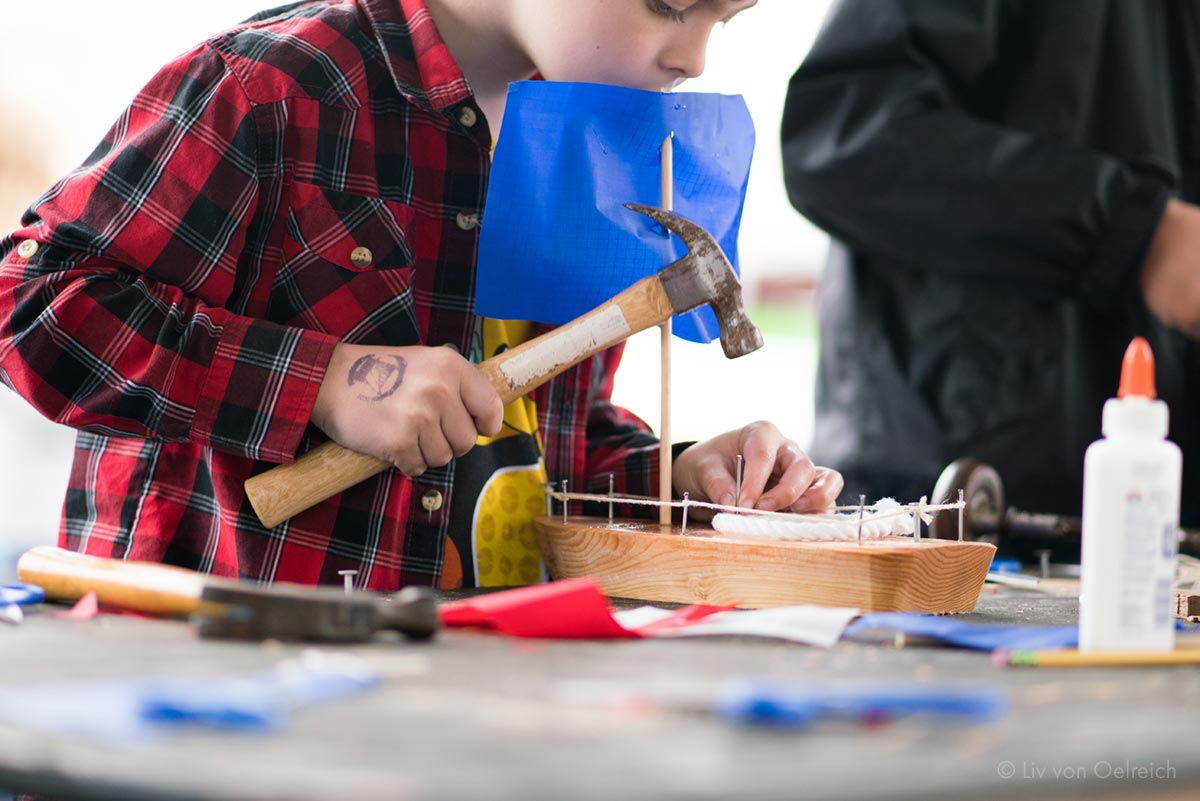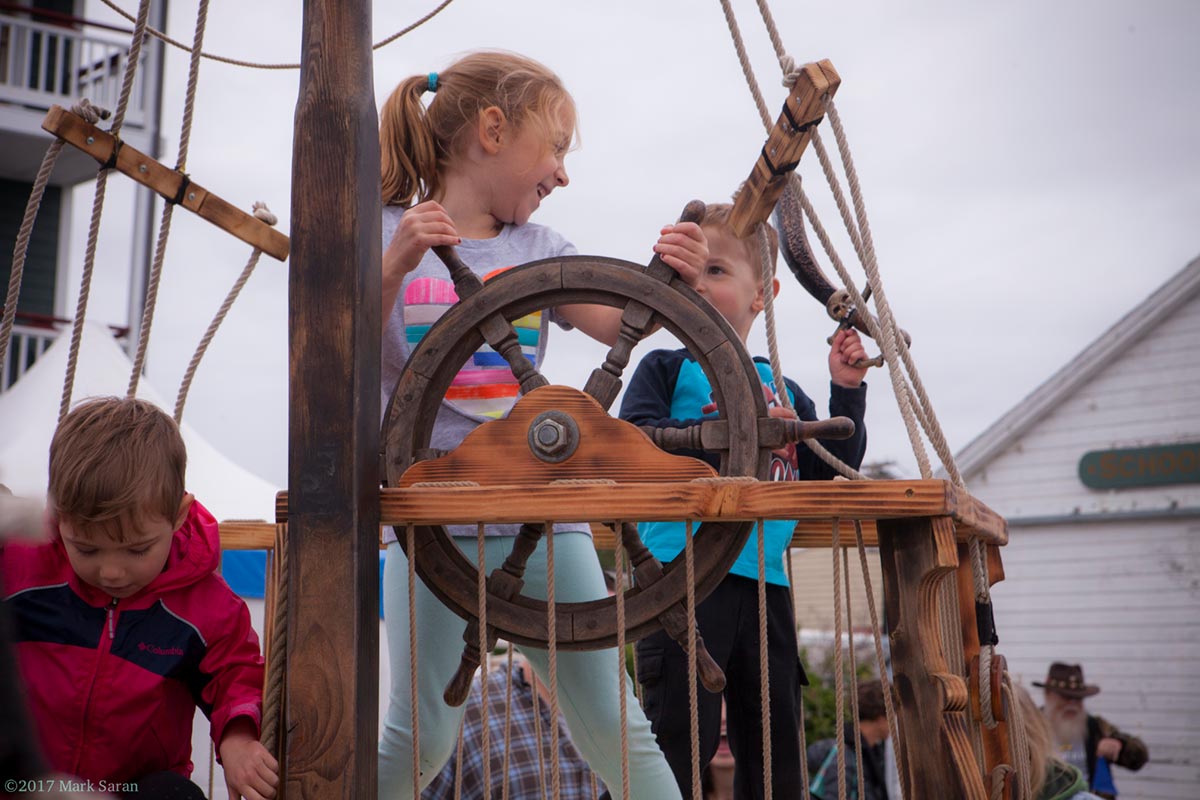 Fish Printing T-Shirts
Kids Cove | Fri & Sat 10-5, Sun 10-4
Print on t-shirts with fish in Kids' Cove!
Gyotaku
is the traditional Japanese method of printing fish, a practice which dates back to the mid-1800s and was used by fishermen to record their catches. We use real fish to paint and make impressions on a t-shirt. Kids of all ages love
Gyotaku
. T-shirts cost $5 and printing is free! Hang your shirt up to dry while you tour festival, then stop on your way out to pick it up!
Captain Pirate's Treasure Hunt
Cupola House | Sun 12-1
At high noon on Sunday, young pirates from near and far make their way to the Jolly Roger Flag at the Cupola House. Anyone dressed like a pirate can join the hunt, scouring the grounds and beaches for the "X" that marks the spot of buried treasure.
North Star Stage Plays
Artist Row | Sat 11-12, Sun 1-2
Come see Captain Cloud's Latest Adventure – another long-time Festival favorite. This short play will engage kids of all ages, and often encourages enthusiastic audience participation! Come sit on the hay bales and enjoy the hilarious, family-friendly play. Located behind Artist Row on the way to The Point.
On the Water Adventures
Longboat Rides
Basin of Marina | Fri 11-4, Sat 9:15-4:30, Sun 10-4:30
A classic Festival experience – Journey back in time aboard replicas of Captain George Vancouver's boats from 1792. Work together as a crew to row and sail aboard these 26' open boats with 8 rowing stations. Ages 12 and up. Signups start at 9 AM each morning at the longboat dock in the northeast corner of the marina.
Admiral Jack Boat Tours
Fri & Sat 10AM–5Pm | Sun 10AM–4PM
Come see the newly refitted comfortable catamaran, Admiral Jack! A comfortable tour boat in the summer and state-of-the-art floating classroom during the school year, Admiral Jack was relaunched in August of 2021 after a total refit. Join us for dockside tours, located at the Northwest Maritime Center dock. $5 per person.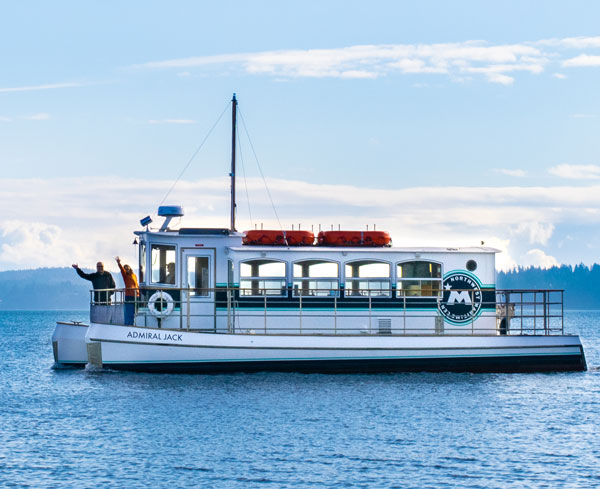 Sea Shanty Circle
Marina Room | Fri & Sat 7-10 PM
Join with other song lovers for an evening of singing sea shanties! Held both Friday and Saturday nights in the Marina Room (on the way to The Point), the singing starts at 7 pm. No experience is necessary to join the fun – experienced song leaders will have the whole group singing along to rousing age-old sea shanties in no time!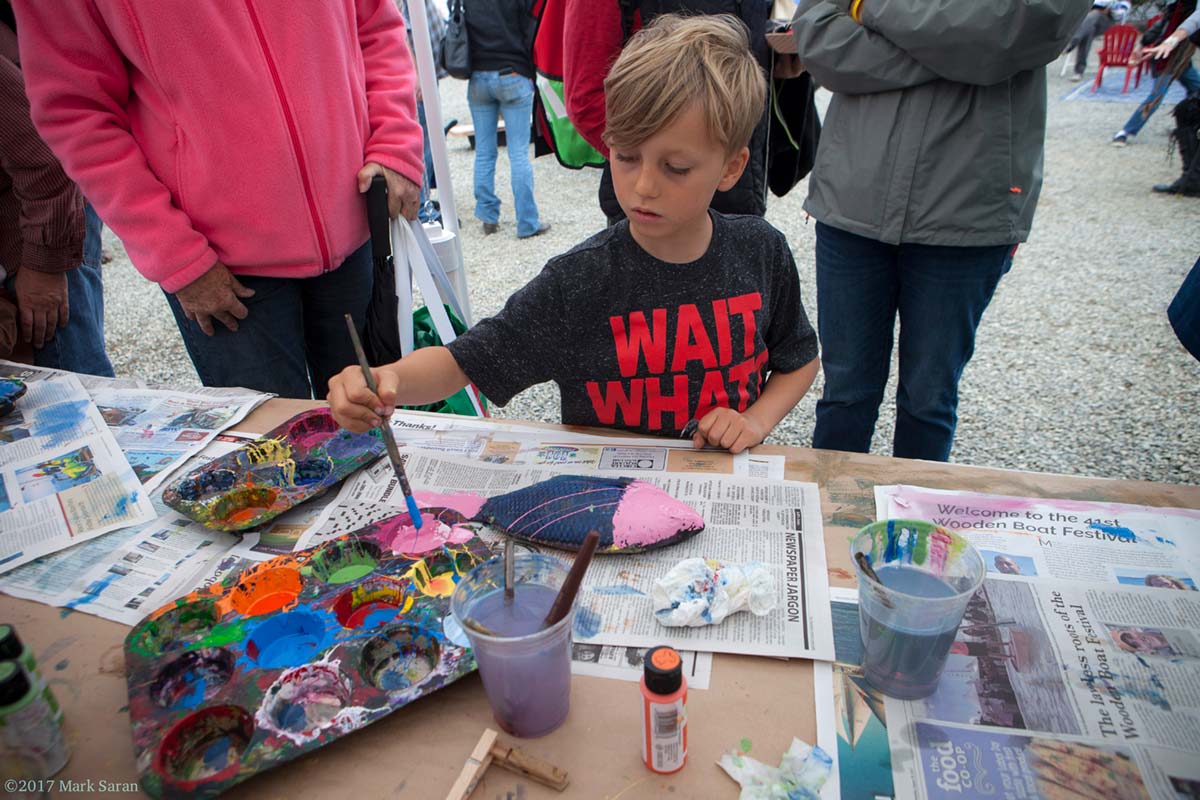 Music and Dancing!
Main Stage | Fri & Sat 12-9, Sun 12-5
Music is a big part of the Festival experience, and the Main Stage in Bar Harbor offers live music all day, every day! Enjoy everything from sea shanties to rock n' roll, and everything in between. Children are welcome in the all-ages section, where there's always plenty of room to dance!
Keep Our Sea Plastic Free! We're stepping up our environmental sustainability efforts for the future of our oceans and the wildlife that depends on them. Click here to learn how you can help.