Paddleboard Rides in the Pool
Paddleboard Pool on the Point
All ages can try out a paddleboard in the paddleboard pool on the Point. This is great for those who have never been on a paddleboard before.
• Friday 10:00 AM–6:00 PM
• Saturday 10:00 AM–6:00 PM
• Sunday 10:00 AM–12:00 PM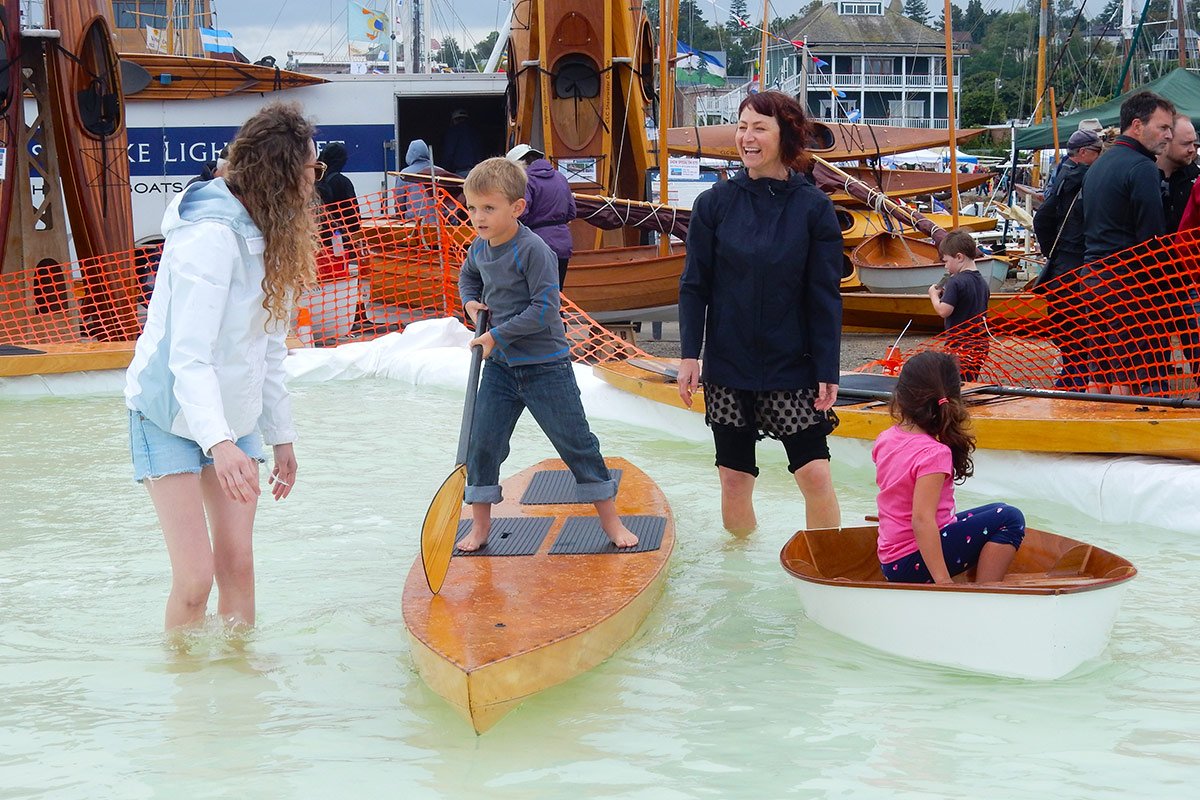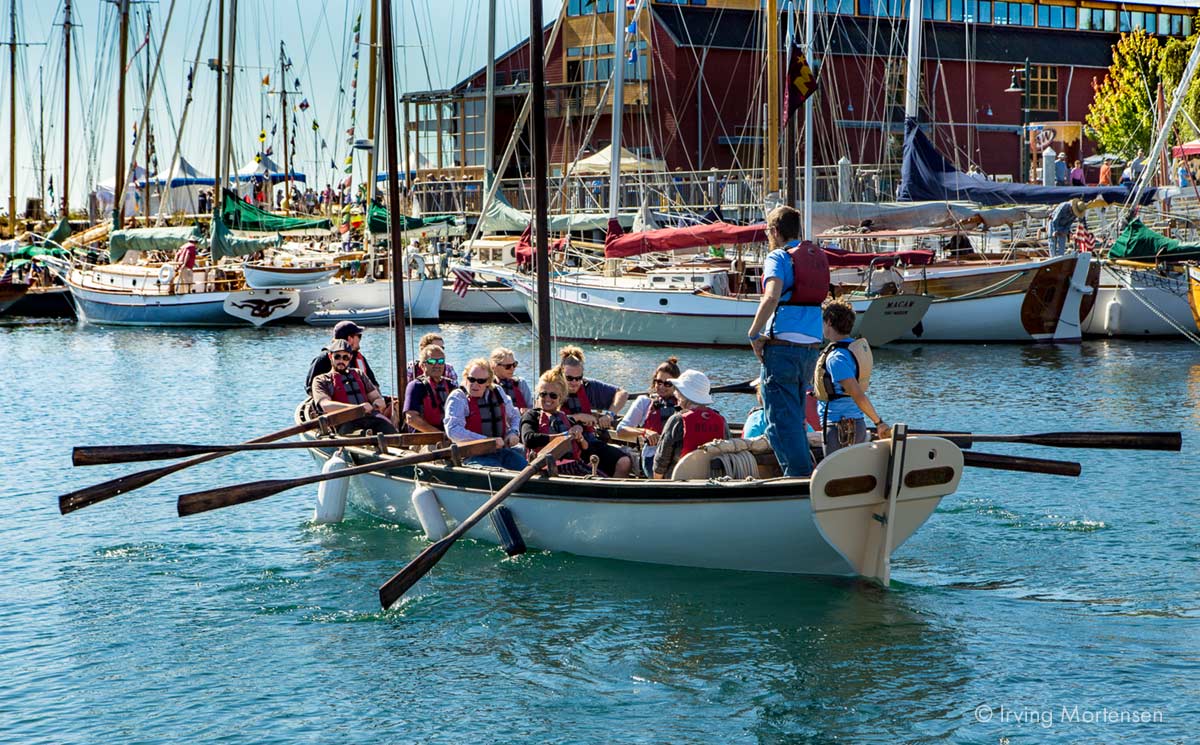 Row and Sail a Longboat
Longboat Dock in basin of marina
Journey back in time aboard replicas of Captain George Vancouver's boats from 1792. Work together as a crew to row and sail aboard these 26' open boats with 8 rowing stations. Ages 12 and up. Signups start at 9 AM each morning at the longboat dock in the northeast corner of the marina.
• Friday 11:00 AM–4:00 PM
• Saturday 9:00 AM–4:30 PM
• Sunday 11:00 AM–4:30 PM
Tour the harbor on the Martha J
NWMC Dock | Sign up at the Free Rides Booth behind the NWMC
Take a ride on the beautiful
Martha J
—a 1984, 24′ motor launch built by Richard Pulsifer in Maine. Leave from the Northwest Maritime Center dock on the hour and half hour. Maximum 8 people per ride.
• Friday 11:00 AM–5:00 PM
• Saturday 9:30 AM–5:00 PM
• Sunday 10:00 AM–2:00 PM