---
Presentations are a huge part of the Wooden Boat Festival. Since the very first Festival in 1977, there has been a strong educational component. Last year 5400 people attended presentations on 7 stages. Each year we offer new topics, venues, and stages to represent the latest technology and trends in the boating world. Our Presentation Coordinator will be working with presenters to organize, schedule and troubleshoot, and our excellent volunteer AV team trains all year to make the AV run flawlessly.
As an appreciation for sharing your talents and skills with us, you will be given a Faculty Festival t-shirt, a beer coupon, a lanyard, and a 3-day pass to the festival.
Outdoor stages:
Boatbuilding
Woodworking
Boat Yard
GreenBoating
New stage coming 2023!
Indoor stages:
Technical
Cruising
Adventure
Good With Wood
Explorer or discovery

Have Questions?
Read through our FAQs below. Then, if you still have questions, please email presenter@nwmaritime.org.
---
How do I sign up?
Click on the application button at the bottom of this page and fill out all the information about you and your presentation. Before you apply, have a photo of yourself ready to upload.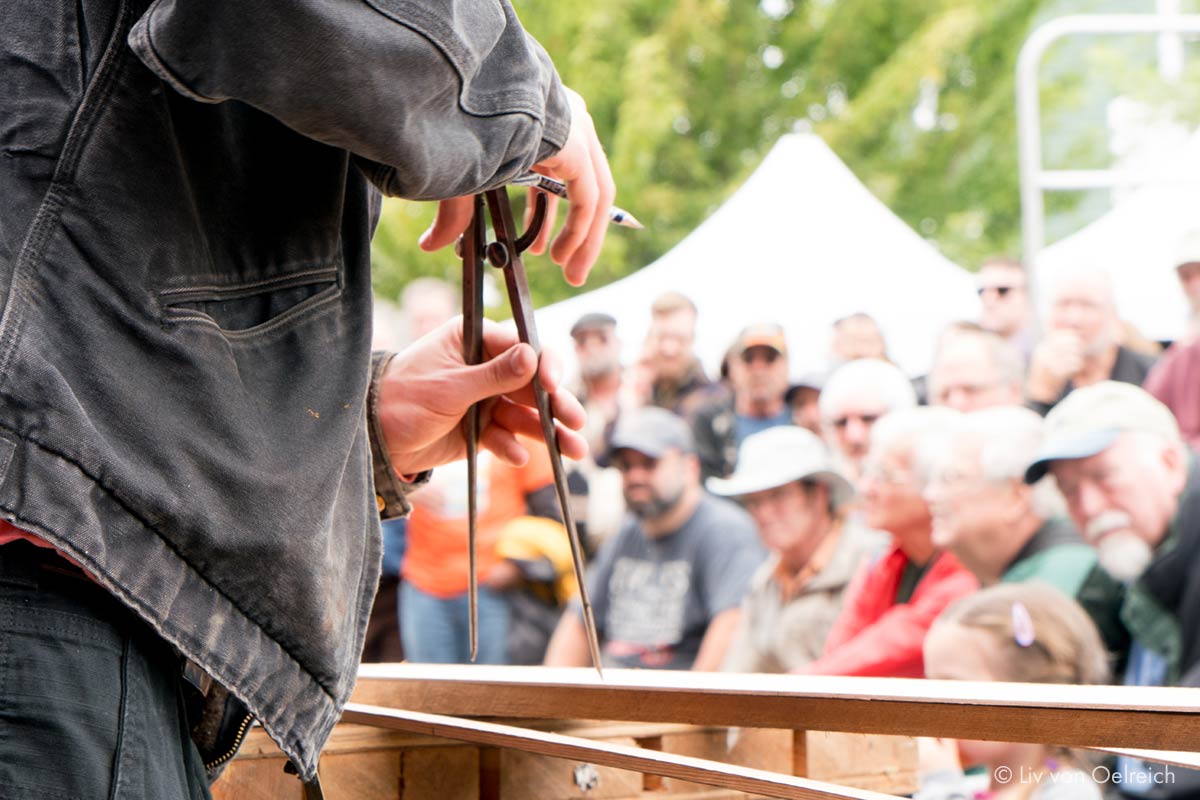 What kinds of presentations do you accept?
We accept presentations from a wide variety of topics—adventure, technical, cruising, how-to's, boatbuilding, fine woodworking, sail repair, engine maintenance, varnishing, etc.
This year, we are adding a "green stage" where we will be accepting all types of presentations on green boating topics.
Where will I give my presentation?
Wooden Boat Festival can hold all of the presentations outdoors in tents, if required by COVID restrictions. However, we have a lovely venue for presentations that require audio/visual elements, and those stages will be indoors if possible. We have 4 outdoor stages for demos. We will continue to follow COVID guidelines and update our locations as necessary.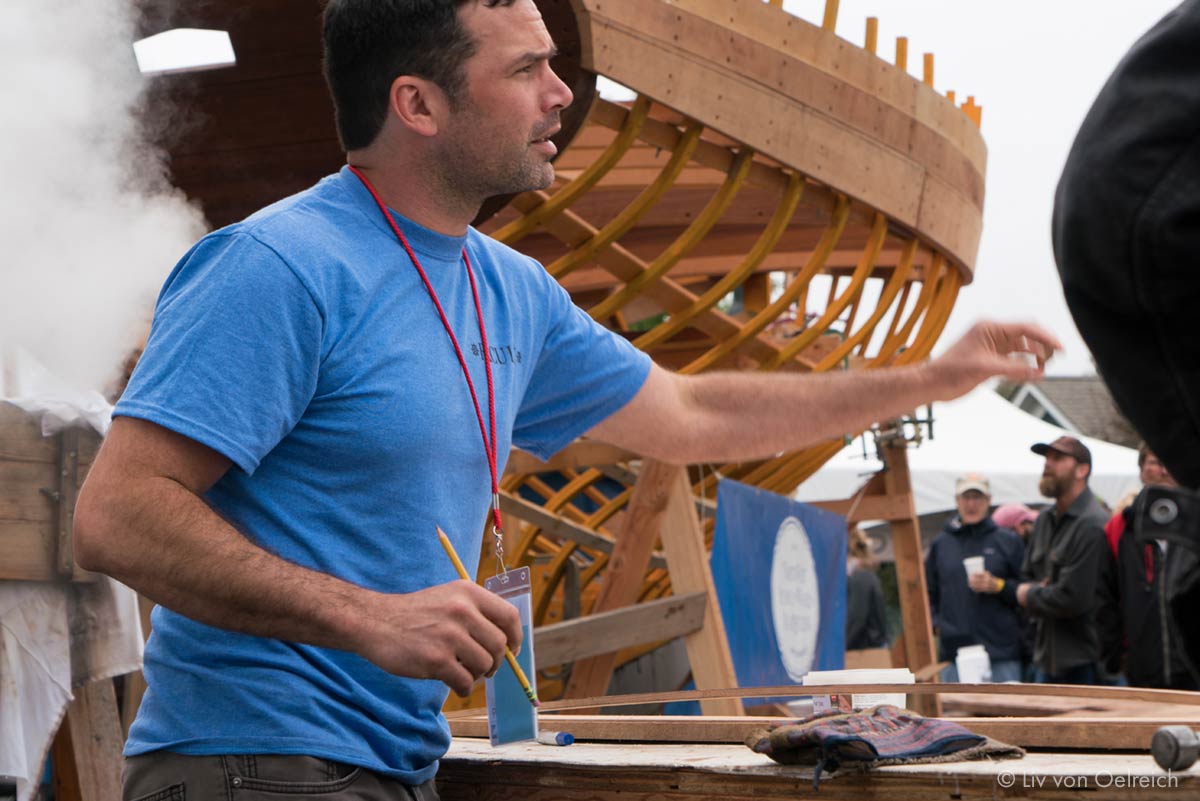 What happens after I'm accepted?
Once accepted, our Presentation Captain will be in contact with you via email to start the scheduling process. Presenters are contacted in February, March, and April. April and May are spent scheduling, and the final Festival presenter schedule is confirmed by June 1. Instructions are emailed in late August, and the Festival happens in September!
What should I bring?
If you use a slideshow or powerpoint you will need to bring your presentation on a thumb drive, CD, or DVD drive. We have quick turnover on all stages; using our laptops and your thumb drive makes things run smoother. You will check in with our awesome AV team ahead of time to pre-check your presentation to make sure it's all working. We provide additional practice time Thursday before Festival and each morning before the gates open.
Where will my presentations be listed?
All presentations are listed in our online schedule, which is available through our website
woodenboat.org
. We will email you the schedule link so that you can share it and promote your own talk.
Do you provide advertising?
Can I sell my book at the Festival?
You can sell your books outside the room you give your presentation. There will be tables set up outside each stage for the last presenter to sell books.
---
Keep Our Sea Plastic Free! We're stepping up our environmental sustainability efforts for the future of our oceans and the wildlife that depends on them. Click here to learn how you can help.